Why Do I Need a Personal Injury Attorney?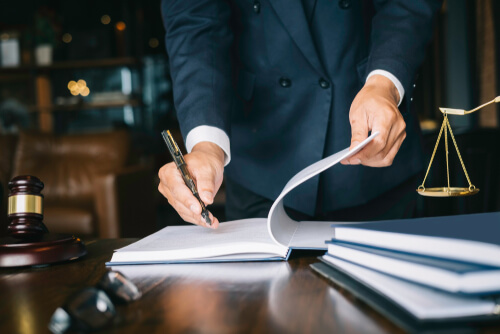 If you have been injured in an accident caused by a negligent party, you may be entitled to financial compensation by filing a personal injury lawsuit. However, many people attempt to handle their own cases, thinking that they do not need legal representation because they do not believe they can be held liable for the accident and their injuries.
But the truth is that an experienced attorney is one of the most important steps in any personal injury case. The sooner you hire one, the more likely the lawyer can maximize your entitled compensation.
The following are several reasons why you need to hire a personal injury attorney: 
A lawyer can investigate your case – Rather than handle the case on your own, why not have an attorney thoroughly investigate your case, collect and examine the evidence, ensure all the proper paperwork is complete, meet all the deadlines, and help you maximize your damages, while you focus on making the best possible recovery from injury.
Insurance companies protect their own best interests – While insurance adjusters are friendly and appear to act in your best interests, it is quite the opposite. Their goal is to either reduce the amount of compensation you deserve or deny your claim altogether in order to save the insurer money, rather than give you a fair and reasonable settlement. A skilled lawyer can negotiate a settlement on your behalf by providing supporting evidence and understanding how much your case is worth.
You suffered serious or permanent injuries – While severe injuries require long-term care, permanent disabilities can result in a lifetime of medical care. Such injuries can also impact your earning capacity and your ability to live a normal life, especially if you require medical assistance for a long period of time. Your lawyer can ensure you get the compensation you deserve to take care of both past and future medical expenses.
The accident involved multiple parties – Multiple parties involved in an accident means multiple insurers will handle the claim. You could be held liable in claims from other parties or perhaps there isn't enough money go to around once the case is settled. Your attorney can protect you against counter and cross-claims from multiple parties.
At Peakstone Law Group, LLC, we are committed to protecting your rights and best interests throughout the legal process. Our legal team is available 24 hours a day and seven days a week to fulfill our clients' needs and ensure they obtain the most favorable outcome in court.
Injured in an accident in Colorado Springs? Contact us today at (719) 264-9858 for a free initial consultation!